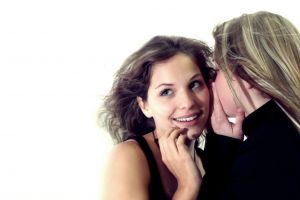 Social Media is "word of mouth" gone digital.
You know the saying, "The best advertising is word-of-mouth."
Social media is the modern version of gossip, and it can mean all the difference in your business's online presence.
Blogging, Facebook, Twitter, LinkedIn - it seems the number of social media platforms continue to rise! Let's work together to determine the most effective social media strategy for you.
How do you make social media work for you? Hire a professional writer to plan, write, and edit your social media content.
Get social profiles, b
log posts, tweets, updates, and shares from a professional writer for maximum impact!
How

does

professionally written social media content help your business?

Build a Brand
It's never been so easy to build a brand than it is with social media. Twitter, Facebook, and other social sites give your business the opportunity to define its voice, purpose, and spirit. Social media allows you to
listen
to your target market and respond with a specially targeted message.
Small businesses often "spin their wheels" when it comes to social media.
To get the most of your social media efforts, to make it actually profitable, hire a professional writer to help you plan, brand, and develop your social media content.

Build a Following



Professional social media content is interesting, engaging, informative, and valuable. When you hire a professional writer for your social content, your readership and your sales will skyrocket!



Consistently g

ive your readers valuable content that's free of overbearing sales messages, and they quickly come to see your business as the ultimate resource in your industry. Properly crafted social media content attracts readers, builds trust and loyalty, and ultimately translates into long-term profits.








Build a Free Sales Force
Imagine having hundreds or thousands of your customers each going out and telling a friend about you. Imagine that happening over and over again, exponentially growing until your sales and profits rise higher than you ever imagined.
That's what can happen with properly crafted social media content from a professional writer.
Consistently give your customers valuable content and social media updates, and they'll tell others. Your social media following can become your own private sales force!
Social content from a professional writer identifies your brand, builds a loyal following, and gets your customers to sell for you!


Contact Shana now to get unique social media content for your business.



Writing Services






Social Media Writing Services



Engage, entertain, inform...
Your website visitors want more than the same old words. They want real value from your website! Give them great content, they'll keep coming back for more.


Social media profile pages
Blog posts
Facebook updates
Google + updates
Tweets
Social media editing
---
What Makes Great Social Content?

A professional writer gives you social content that's unique, engaging, valuable, and share-worthy.
Unique Content


Content they can't get anywhere else - unique content attracts readers

and

boosts search engine rankings



Engaging Content


Give your followers content that's funny, amusing, or that makes them think - they'll thank you for it



Content Value


Content is more than just words on a page - offer content that's valuable through tips, tricks, and other actionable information.



Share-worthy Content


High quality, well-written content that's unique and valuable gets liked, shared, bookmarked and linked
---
Web Content Writing| SEO Content Writer |Website Articles | Content Marketing | Freelance Writer